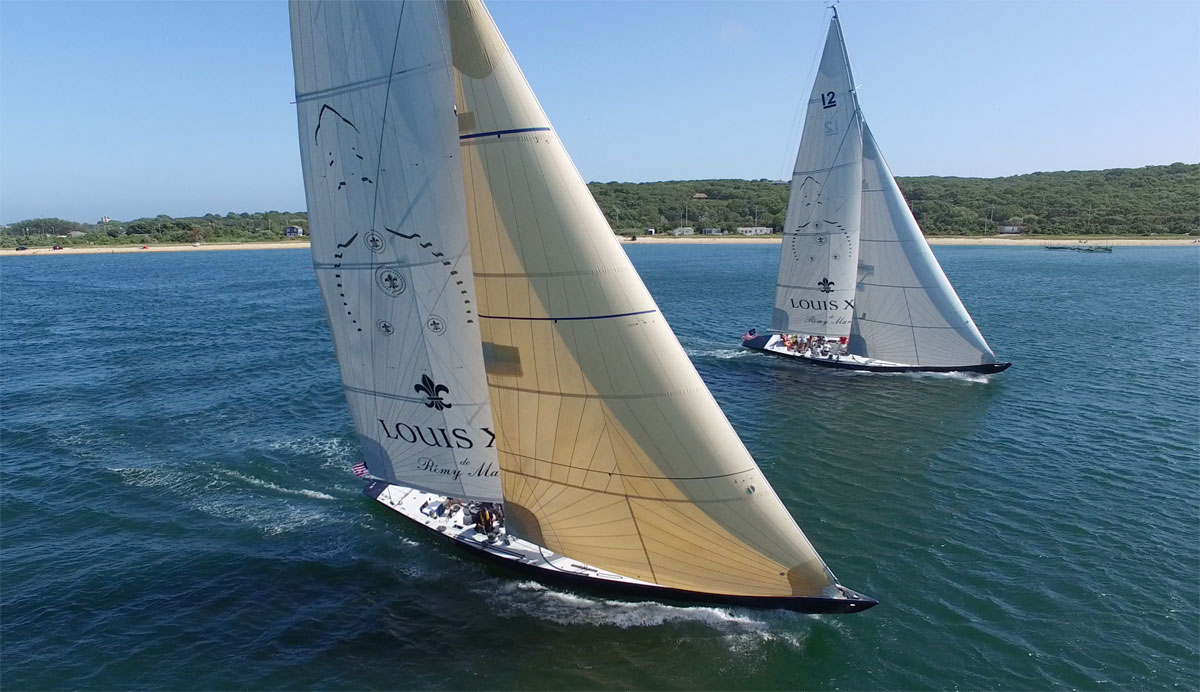 The New York Harbor Sailing Foundation's America's Cup 12 Meter Program 2019 is an invitation to a select group of sailing enthusiasts to support and preserve these important pieces of American yachting history.
If you would like to help to preserve these incredible yachts, please contact office@myc.org.
The 12 Meter class has inspired many generations of sailors. They are iconic and majestic boats which personify the timeless beauty of sailing.  12 Meters are the pinnacle of American yachting tradition.
12 Meters & the America's Cup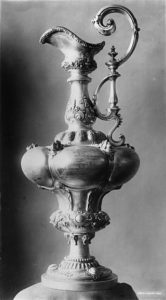 In 1907, the International Rule (also known as the Meter Rule) was established by the new International Yacht Racing Union to coordinate international racing. This rule led to the development of the many classes and the most popular were the 15 Meter, 12 Meter, 8 Meter and 6 Meter. 12 Meters were used in the Olympics from 1908 to 1920 and over the years, more than 300 yachts have been built under the 12 Meter rule.
In 1958, the 12 Meter class was selected to revive the America's Cup Races. This catapulted the 12 Meter class into the limelight and they became the most iconic and famous yachts in American history.
12 Meters raced for the America's Cup from 1958 to 1987. The names of yachts like Intrepid, Courageous, Australia II and Stars & Stripes helped define these generations.
12 Meters in the America's Cup Finals, 1958 to 1983
When Australia won the America's Cup in 1983, many tears were shed. But in fact, this loss would lead to the greatest America's Cup in history, and the peak of the 12 Meter class. Here comes 1987 and one of the greatest comebacks in sports history.
1987 & the Greatest Year of the America's Cup
America II (US 46) Comes to NY Harbor
On the 20th Anniversary of the Manhattan Yacht Club in 2007, a group of visionary Members responded to the Commodore's suggestion to commemorate the occasion by doing something special – acquiring a 12 Meter. This is how US 46 came to New York harbor. Read more about this story.
Acquisition of the Second 12 Meter
Frequently in life, the most interesting opportunities arrive at the most inopportune times. In 2015, the opportunity arrived to acquire a second 12 Meter, US 46's sistership. The Foundation decided to "Go For It." Read more about this story. 
What our Program is Trying to Accomplish
The main goal of the New York Harbor Sailing Foundation's 12 Meter Program is: to be a good caretaker of these important pieces of American yachting history.
This means raising enough money to properly restore, maintain and preserve these 12 Meters. This also means building an endowment so the 12 Meters continue to inspire after we are gone. And finally, this means sailing these iconic 12 Meters so they inspire and engage more people.
We accomplish these goals by inviting people who care about sailing and historic preservation to join the mission. Our Foundation bestows the title of "Syndicate Member" on people who donate at these levels below. There is also a designation of "Syndicate Head" reserved for people who make larger contributions.
Gold – $2,500 per year
Silver – $2,000 per year
Bronze – $1,500 per year
Our goal is to raise an annual budget of $140,000 for each 12 Meter. $100,000 covers the operating and restoration costs and $40,000 goes towards the endowment.
In addition to donations made by Syndicate Members, the Foundation generates revenue by selling tickets to paying passengers and offering private charters. Our main annual fundraiser is the 12 Meter Dinner before the Sailors Ball in April.
Plans for the 2019 Sailing Season
April 27 – Our main fundraiser, the 12 Meter Dinner hosted by Dennis Conner.
May 11 & 12 – The first 12 Meter arrives at the Manhattan Yacht Club on Saturday and there will be a Welcoming Party. The first sail of the season will take place on Sunday.
May to September – The 12 Meters sail in New York Harbor. Last year, 12 Meter sailing was primarily on Thursdays and Saturdays. This year, sailing will be scheduled based on Syndicate Members' requests. Our goal will be to give as many sailors as possible an opportunity to experience the thrill of grinding, trimming and steering.
July 8 to 13 – World Championships – We plan to send both 12 Meters to the World Championship in Newport RI. Arabella will also travel up to Newport as our floating hotel and spectator yacht for this regatta.
September 11 to 15 – Monaco Classic Week – Yacht Club de Monaco has invited one of our 12 Meters to participate in their exclusive regatta. We would send our 12 Meter across the Atlantic Ocean on a ship. Yacht Club de Monaco's 15 Meter flagship "Tuiga" was one of the inspirations for Manhattan Yacht Club to acquire the first 12 Meter in 2007.
September 28 to October 2 – Voile de St Tropez, France – While in Europe, America II may participate in this event which is considered one of the greatest regattas.
(This schedule is subject to change. The Worlds and Med regattas are subject to enough participation. The costs of these events would be covered by participating sailors.)

How You Can Get Involved
If you are a sailing enthusiast and would like to help with the restoration and preservation of these iconic 12 Meters, please consider this an invitation to join the effort. This is a rare opportunity to be part of something historically significant and special.
To receive a program application, please send an email to office@myc.org.  Upon receipt of your application, the Foundation will arrange an interview with you.
You do not have to be an experienced sailor to support this mission of historic preservation. If you are a novice sailor or just a sailing enthusiast, this is an opportunity to get more involved in the world of sailing.