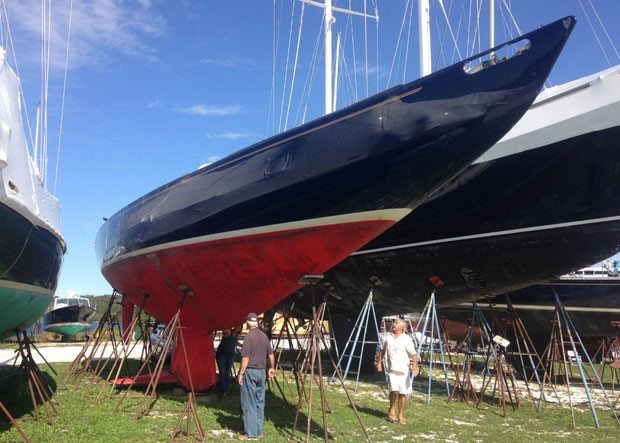 Frequently in life, the most interesting opportunities seem to arrive at the most inopportune times.
In 2015, the New York Harbor Sailing Foundation followed Manhattan Yacht Club in its move from Manhattan to Jersey City. Our new home was Liberty Harbor Marina which provided a calm environment for the Foundation's & MYC's growing fleet of sailboats.
While we were still sorting out the move, a telephone call came with the opportunity to acquire US 46's sister-ship, US 42.
US 42 was the first of the three America II 12 Meters built for the 1987 NYYC America's Cup campaign.
US 42 was also one of the main stars in the movie "Wind" produced by Francis Ford Coppola and directed by Carroll Ballard. For the movie, US 42 had been painted red and renamed "Geronimo." (Wikipedia lists US 46 as having been Geronimo, but we believe it may have been US 42.)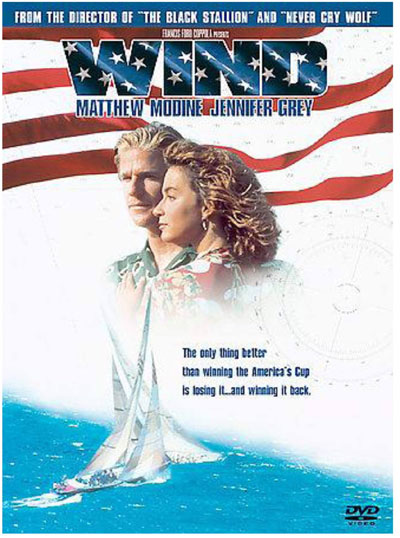 The opportunity to bring these two sister-ships back together was historic. The Foundation decided to move forward to acquire US 42 and she was put into storage at New England Boatworks. Fundraising began and after one year, the Foundation began restoration. US 42 was launched and joined US 46 for the special 2017 sailing season.
2017 was the 30th Anniversary of the 1987 Cup races in Australia. And both Manhattan Yacht Club and US 46 were also celebrating their 30th anniversaries (US 42 was built in 1985 so was celebrating 32 years).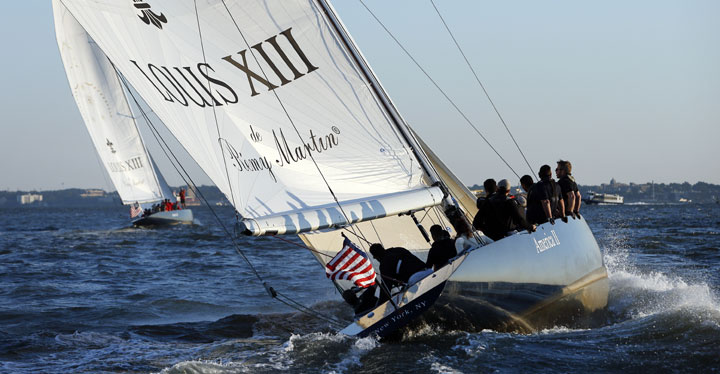 It was an amazing day when both US 42 and US 46 traveled out into the harbor to conduct their first match race. They were also proud to be representing a new sponsor "Louis XIII." Working with Louis XIII a whole new segment of people became aware of the 12 Meter history and sailing in New York Harbor.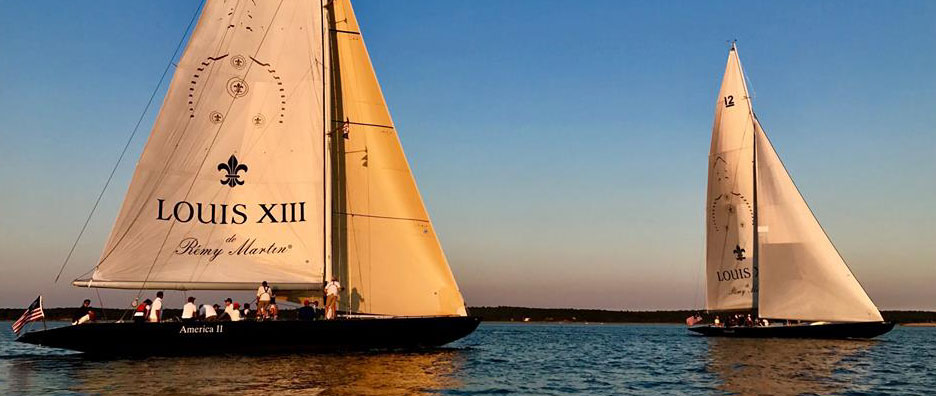 2017 became the summer of sailing, culminating with the Grand Tour when both America IIs sailed up Long Island Sound sharing their histories with other yacht clubs and inspiring the next generation of sailors.