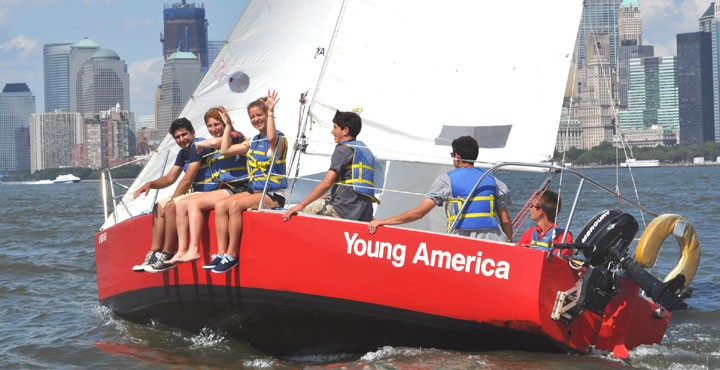 The Teen Sailing Program began in 2003 and was the first program for teens in the harbor.  It was developed after one of the 9/11 memorial events called "Sail for America" when sailboats filled the harbor on the one year anniversary.  While overlooking the fleet of boats at the Official Viewing Platform, City Council Member Alan Gerson said that we should do more for the kids who grow up in the city.  From this sprang the idea for the Teen Sailing Program.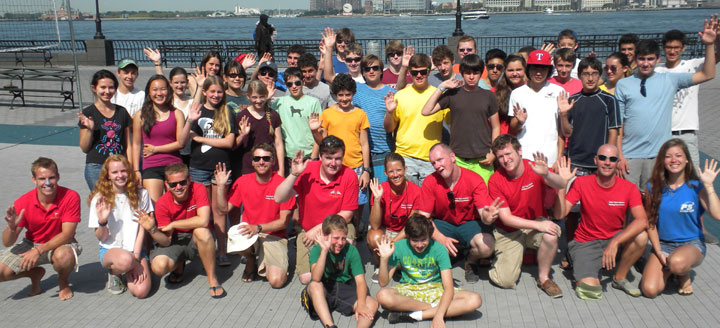 In the first years, this was a free program supported by a grant from the City Council.  But it's popularity was larger than the available funding.  So it evolved into a paid program to serve the number of teens who wish to sail.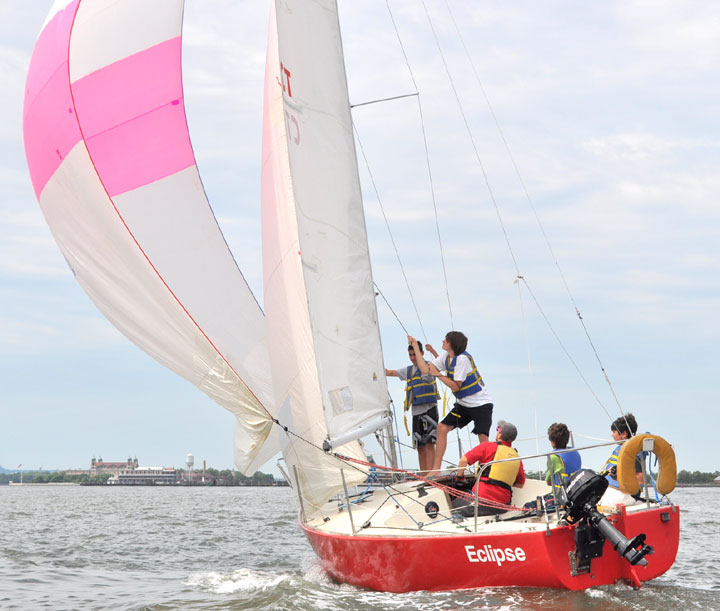 The highlight of each week is the Lucky Dog Race on Friday afternoon.  This is when teens learn to use the spinnaker and get an opportunity to race against some of the adult members of the club.