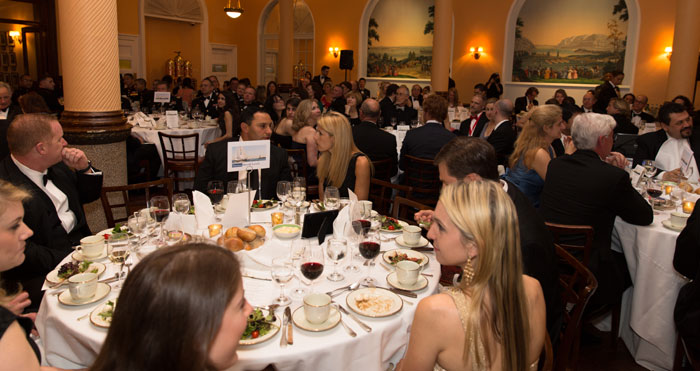 Before the start of the Sailors Ball,
the New York Harbor Sailing Foundation organizes the
The VIP 12 Meter Dinner
This prestigious dinner is where the Foundation
recognizes and thanks people and organizations
who have contributed in a significant manner
to the recreational renaissance of New York Harbor.
The 12 Meter Dinner is held in the same Club as the Ball.
Saturday, April 29, 2017
7 to 9 p.m.
at the Down Town Association
60 Pine Street in Lower Manhattan
Tickets are $295
and include admission to the Sailors Ball
immediately following dinner.
Proceeds from this dinner
support the historic America's Cup 12 Meters
America II US 46 & US 42.