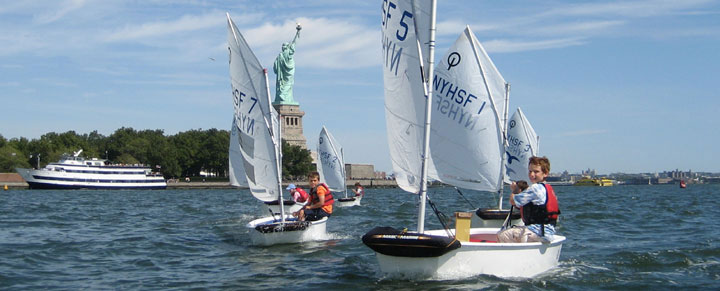 Program Information & Registration
Support this Program Through the Opti FUN-Raising Regatta
Operation Optimist is a junior sailing program for kids in New York Harbor.  This program serves kids ages 8 to 13.  The program is taught on Optimist class dinghies. The dinghies are kept on a floating dock in the harbor and kids travel out to the dock every day by launch. Then they go sailing under the gaze of the Statue of Liberty.

Operation Optimist began in 2007 after the NY Harbor Sailing Foundation completed several years of fundraising with the annual Hedge Fund Regatta.  This enabled the Foundation to buy a fleet of 10 Optimist dinghies, a floating dock and a support boat.  Operation Optimist was NYC's first junior sailing program in the harbor.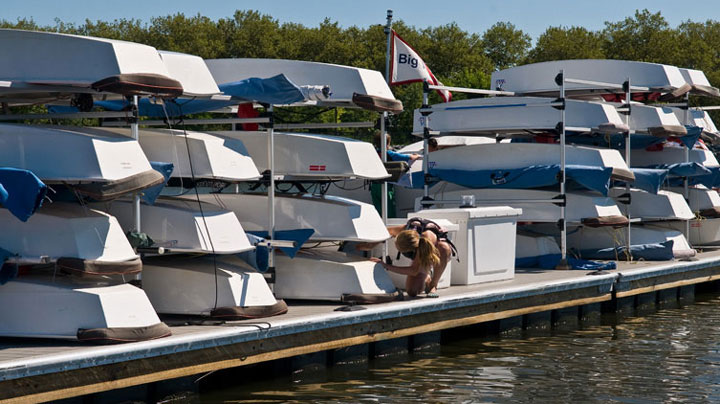 Since the program began, it has more than doubled in size.  Now there are 30 Optimist dinghies, a large 90 foot floating "island," multiple support boats and a whole generation of kids who have grown up with experience of sailing in NY Harbor.
Even with the growth and added capacity, Operation Optimist still sells out and we can't serve all the kids who wish to sail every summer.  The Foundation will continue to fundraise for Operation Optimist in order to add more boats and supporting facilities.  Our main fundraiser is the Sailors Ball which is held every spring.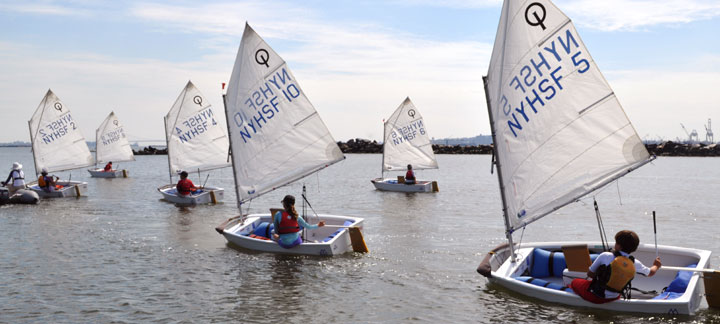 If you would like to help us grow this program so we can serve even more kids, please let us know.  The experience which sailing gives these kids is magical.  They develop confidence, learn a new skill, make friends and basically have the best summer of their lives.  Thank you to all of the supporters which have helped us get this far.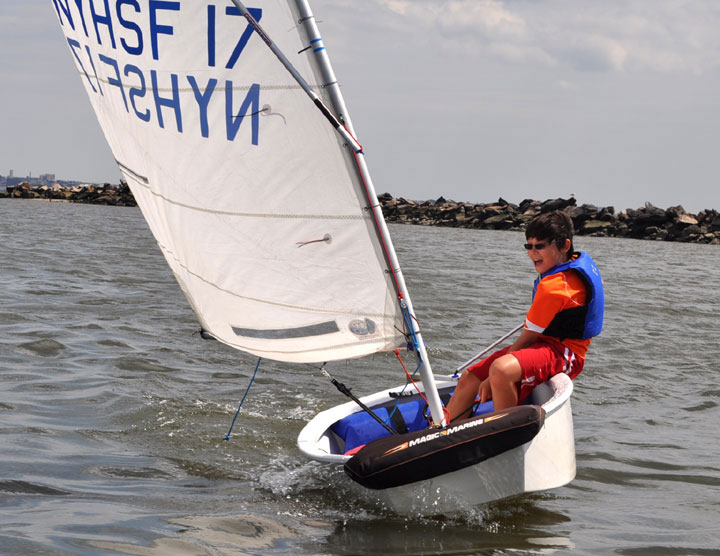 For information about the program this summer, please go to Manhattan Sailing School which handles the registrations on behalf of our Foundation.