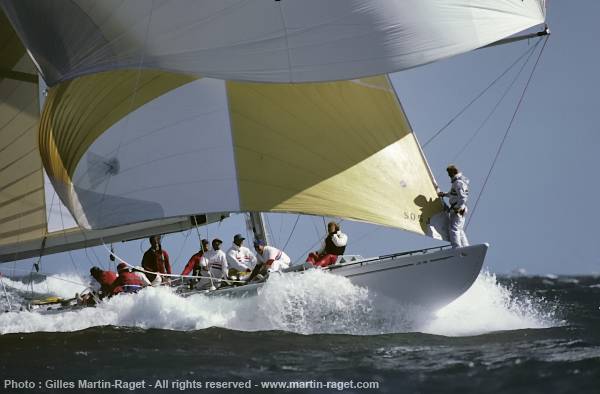 Photo: America II US 46 racing in Fremantle, Australia with her original white topsides during the 1987 America's Cup. 
America II (US 46) competed for the 1987 America's Cup which was held in Fremantle, Australia.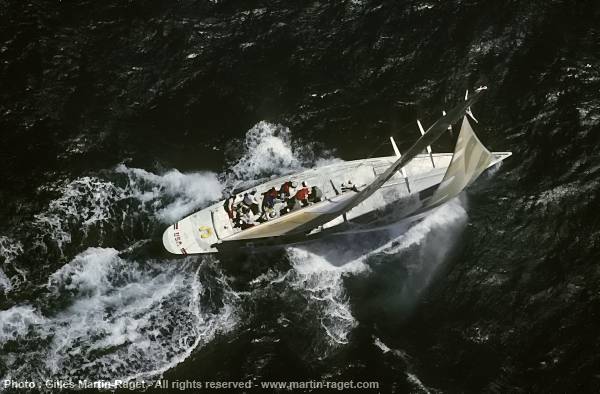 US 46 was one of three 12 Meters commissioned for the New York Yacht Club challenge in 1987.  These were US 42, 44 & 46.  US 46, was the boat actually used in the Cup races and her skipper was John Kolius. The 1987 Cup was eventually won by Dennis Conner on "Stars & Stripes" (US 55).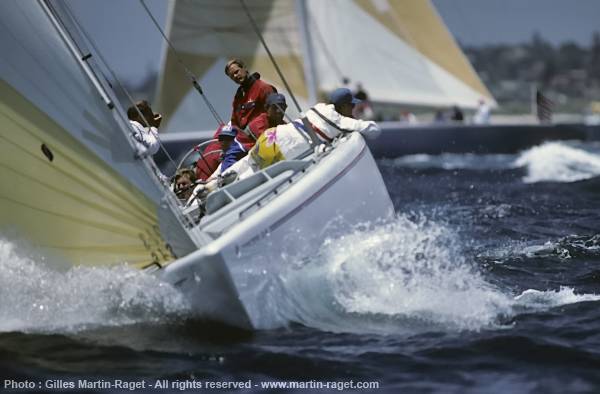 After the 1987 Cup, US 46 was shipped back to the United States.  She continued sailing in Newport under the name "Fiddler." Then she was acquired by a group in Greenwich and returned to her original America II name.
In 2007, a group of Manhattan Yacht Club members purchased her to celebrate the club's 20th anniversary.  Then the Club donated her to our Foundation in 2012.  The club members who donated America II were:
Jill Dalton
TJ Dalton
Michael Fortenbaugh
Austin Fragomen
John LaGrassa
James Lowden
David Nicholas
Edouard Ruelle
TJ Shea
Bill Stewart
Kinya Tago
Phil Taylor
Peter Wechter