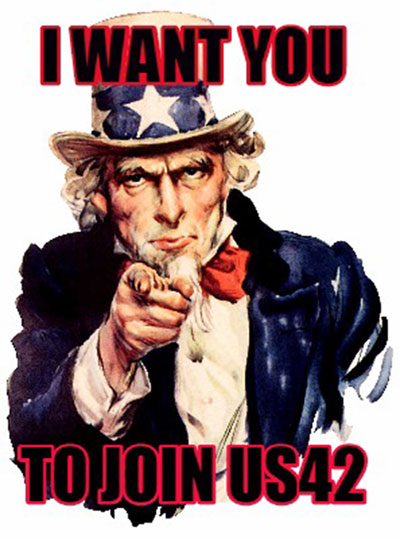 This year, there will be a second America's Cup 12 Meter sailing in New York Harbor – US 42!
International 12 Meter Class boats raced in the America's Cup for approximately 30 years. 12 Meters represent the Epitome of Sailboat Racing and are easily recognizable by their Timeless Style & Grace.
We are in the process of Building the Team and are looking for The First 30, also known as: The A-Team.
Reach out if you want to be part of this elite team.
Do you want ex-America's Cup sailors to teach you how these boats are meant to be sailed?
Do you want to help preserve this incredible class?
Do you want to Match Race 12 Meters under the gaze of The Statue of Liberty?
Do you think you have what it takes to be part of The First 30?
US 42 – The Vision
The US 42 Program will be built around 3 core principles:
Learn: We will host several sessions of 12mU (or 12 Meter universities), where ex-America's Cup sailors come to New York to teach our exclusive group how to properly sail 12 Meter! If you are passionate about improving your skills so we can really put our 12 Meter through her paces, then you belong on US 42.
Match Race: Thanks to Your efforts and contributions, Match Racing 12 Meters by the Statue of Liberty is about to become a reality! Get ready for an experience unlike any other! The US 42 team plans to win, win & win some more. If you are competitive and have what it takes to win big, come speak to us about joining the US 42 team.
Cruise: Amazing sunset sails, overnight trips to some of the most exclusive Yacht Clubs around and more…what else could you ask for? If you believe in yachting tradition and like to dress up and go to nice places, this is US 42 style.